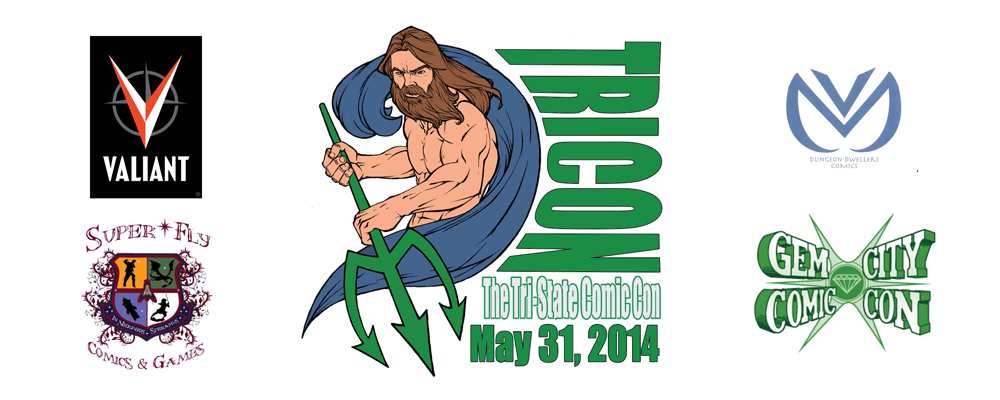 If no one sees this, I have only myself to blame for posting this on a Friday before a holiday weekend. Still, since next week will be All Kickstarter All The Time, this is the time to squeeze this in, so here goes!

Amiculus

has another new comic show coming! The blue-cloaked enigma will be exhibiting at the

Tri-State Comic Con

on Saturday, May 31 in Huntington, WV, his first out-of-state convention.

The convention is hosted annually at the Big Sandy Superstore Arena, and for

Amiculus

, it is a BIG one.

In addition to nearly 100 exhibitors, several

comics industry professionals

will be making appearances and hosting panels, most notably Gail Simone, a heavy-hitting writer from DC with runs on

Wonder Woman

,

Batgirl

, and

Action Comics.

So if you're in the area, come check out the fun! If not, wish us luck!

As I mentioned, I will be posting heavily next week in the run-up to the KS2 launch on Monday, June 2. Among other things, I will be unveiling the new

Amiculus

trailer! This is a

very

exciting video, and I can't wait for you all to see it!

Have a great weekend, Amiculi!