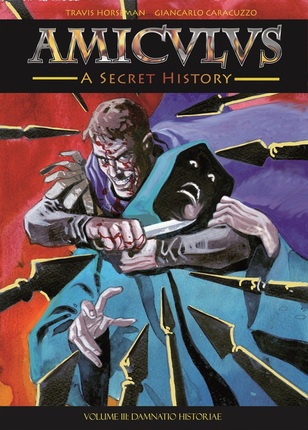 Day 8:
128
backers
$5,878 (34%)
pledged of $17,150 goal
29
days to go
A little over a week into the Kickstarter and we're on a really good track, Amiculi! While slowdowns are inevitable in any campaign, we need to be careful not to let momentum slide too much. So if you are interested in pledging, why wait? Make your pledge today and let's shorten this thing by hours, days or even weeks!
New Shows: SPX AND Independent's Day (September 17-18)
The weekend of the
Small Press Expo
is almost upon us! I will be in Bethesda, MD this Saturday and Sunday at the Marriott North Bethesda Hotel and Conference Center representing Amiculus to the wider indie publishing world! Idf you're in the area, check us out at
Table W14!
However, if you're in Columbus this weekend, you're also in luck! A select number of Amiculus books (Volumes I & II) will be available at
Independents' Day
in the Columbus Comics Market tent. You can check them out at the
Sunday Comix
table!
A wild weekend awaits us, Amiculi! More to come!