PART IV: BATTLE LINES BEING DRAWN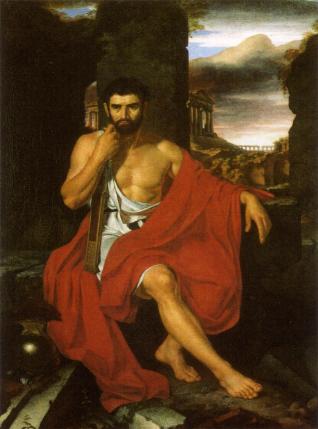 Democracies, apart than being "the worst form of government, except for all the others" in Churchill's words, have something of an Achilles heel in their structures. Governments of laws, not men, only work so long as everyone respects and believes in the laws and the institutions they uphold. This respect and belief, while strong and steadfast at the outset, can change as a government ages. The more distant it grows from its founding, the more the priorities of its people shift, evolve...and diverge. Factions and special interests form, fracturing the unity around which the government was formed. Dual, sometimes multiple visions of the nation's future emerge, and the contention between these visions becomes more and more pronounced. To gain an edge, one side or the other begins to probe at the edges of the law, to bend the frame of a hallowed institution to its agenda. A crisis arises when one side, or one man, decides to warp or break them for the purpose of accumulating personal power. A government and people united in strong belief in its laws can resist and survive such a threat. A government riven internally, divided by self-interest, and disconnected from its founding raison d'être, will be helpless against such a threat.
Republican Rome was not a democracy, or rather not one in the sense that modern representative democracies are, but its downward spiral arguably began with the first in a series of such crises, the murder of the Gracchi by the Roman Senate. This incident resulted in two things: first, it split the Senate into two factions, the Optimates ("Best Men"), or traditionalist Senate majority, and the Populares ("Men Favoring The People"). Second, it opened the floodgates for senatorial avarice, corruption and abrogation of law. In the sixty years following the Gracchi, the Senate engaged in an orgy of bribery and bribe-taking, deliberate weakening of Roman laws to aid friends and allies and to settle scores, and even murder as means to their ends.

Two senators, Gaius Marius and Lucius Cornelius Sulla, would come to embody the worst of the Senate's excesses, plunging Rome into the greatest crisis it had faced in centuries: its first civil war.
| | | |
| --- | --- | --- |
| | Marius and Sulla had similar origins and attributes: both came from less-distinguished patrician families, were accomplished generals and were highly-intelligent men. However, their ideologies and ambitions ultimately led them to support opposing sides, and to become deadly enemies. Marius championed the Populares, and Sulla was a staunch supporter of the Optimates. | |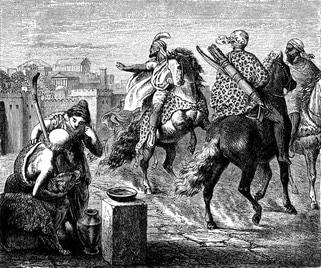 The two first crossed paths during the Jugurthine War (112-104 B.C.), a conflict between Rome and its North African client-state Numidia (modern Algeria). The war and the events leading to it were a tragicomedy of senatorial corruption and incompetence. Numidia's King Jugurtha bribed the Senate to rule in his favor when dividing the kingdom between him and his half-brother, Adherbal. When Jugurtha went to war with him later, the Senate tried to intervene. Yet Jugurtha bribed them again to let him conquer Adherbal's capital, Cirta. Unfortunately, this resulted in the king executing his brother, along with a colony of Roman citizens who had supported Adherbal. Rome was forced to declare war.

For Rome, war in Numidia went as well as peace had gone, thanks to Jugurtha's deep pockets and the Senate's addiction to lining their own. Two generals sent against him were bribed, and when one of them was brought up on corruption charges, Jugurtha bribed two tribunes to sabotage his prosecution! The scandal rippled through Rome, destroying the careers of many senators (including, in a moment of karmic justice, Opimius, the senator who had driven Gaius Gracchus to his death).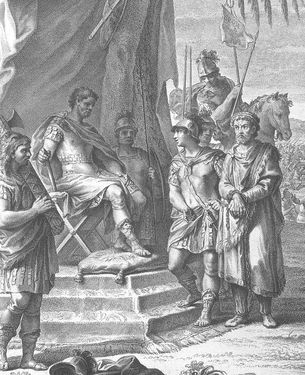 After an entire Roman army was defeated and humiliated through Jugurtha's bribery, the Senate sent the consul Metellus with another army to crush the Numidians. Metellus was honest but vainglorious, and tried to draw the conflict out, milking the drama leading up to his "eventual" victory. However, he was unfortunate enough to have Gaius Marius as his lieutenant, who went back to Rome in the middle of the campaign to run for the consulship. His first act upon election was to insist the Senate remove Metellus from Numidia and place him in command. Marius returned to Africa with Sulla as his young lieutenant, and the two continued the war.

Unfortunately for them, Jugurtha was not as convinced as the Romans were that Marius would defeat him, and continued to elude the Romans for three maddening years. Finally, Sulla took it upon himself to convince Jugurtha's father-in-law Bocchus to betray Jugurtha for a large sum of money. Bocchus obliged, and delivered the Numidian king directly into Sulla's hands. In keeping with the rest of this farce, the Jugurthine War ended as it had begun: with lots of palms being greased.

The capture of an enemy king, regardless of how it was achieved, was a great honor in Rome, and it would have tickled Sulla to have received it. But Marius, suddenly wary of his young protégé, seized the credit for himself, a move that cannot have sowed bonhomie between these two men of ambition.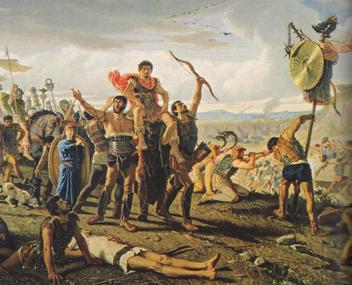 ​The utter cluster that was the Jugurthine War, along with the base avarice displayed by the Senate, must have deeply demoralized the Roman people, because they flocked to the hero Marius in droves. In his career, he was elected consul a record seven times, an occurrence that was not only unprecedented but also illegal. The Senate had restricted successive consulships in its laws, as well as the number of times senator could run, in order to deter anyone with kingly ambitions. Yet Marius's overarching support in the Senate and among the people kept his enemies thoroughly cowed, if still deeply threatened by his ambition.

Marius wasted none of his mandate. As an avowed populist with a deep contempt for the conservative Optimates, he set about transforming Roman law to strip as much of their power as he could. Many of the reforms of the Gracchi that had seemed to die with them were pushed through into law. However, the change that would resonate the furthest was his complete transformation of the Roman army.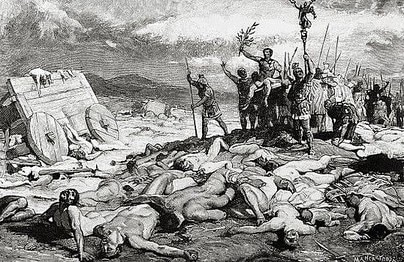 As mentioned in the last segment, Rome was experiencing a recruitment crisis. Rome's armies were a largely volunteer force recruited at a moment of crisis from landowning citizens with the money to pay for their own arms and armor. However, Senate landowners had been turning Roman farmers off of their land in large numbers, cutting deeply into the recruitable segment of the population. Marius solved this problem by eliminating the landowning requirement, opening recruitment to all Roman males of appropriate age. More than this, he established this new force as Rome's first standing, professional army, to be outfitted and supplied at the Senate's or, as often happened, their commanding general's expense. Provisions in later years were made to provide land to veterans who had served for 20 or more years. This change appeared wildly successful. Landless Romans poured into recruitment offices, swelling the legions tremendously. Roman citizens who had been ignored in the census were now counted and represented "by head," and career opportunities opened up to a large swath of the population.

The changes also came just in time to save Rome from an existential threat, in the form of a massive Germanic invasion known as the Cimbrian War (113-101 B.C.). A horde of Germans, the Cimbri and Teutones, had annihilated three Roman armies with such ferocity that the term terror cimbricus became a popular watchword of the time. Marius and his new army not only stopped them from invading Italy; they completely wiped them out in two breathtakingly one-sided battles. Marius was celebrated as "Third Founder of Rome," and the Germans did not again threaten Rome for nearly a century.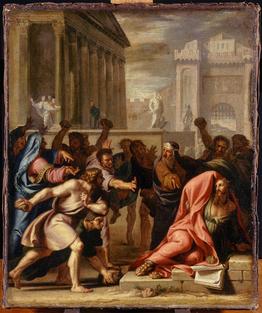 However, a more farsighted observer of the time might have noted with concern the deeply troubling precedent Marius's military reforms had created. With the legions, Marius had established a new lever of power outside of the Roman government whose loyalty would not necessarily be to the state, but to the generals that led them. More and more often in succeeding years, this would prove to be the case, and, within a few generations, would become a fatal destabilizing factor to the Republic.

More immediately, Marius's aggressive governing style was getting out of hand. After his sixth consecutive election to consul (100 B.C.), the man was feeling invincible. He and his allies began ramming through more and more Gracchian legislation, utilizing brutal intimidation tactics, exile and even encouraging violence to get their way. Then, two of his tribunician allies, Saturninus and Glaucia, assassinated a rival in the elections of 99 B.C. and incited a riot among their supporters to tamp down protest. The Senate demanded that Marius denounce the tribunes and quell the revolt, which Marius did, reluctantly. He sheltered the two tribunes in his own home to keep angry citizens from murdering them, but the mob climbed the walls of his house and pelted them to death with tiles from his own roof. This incident cost Marius the trust of the people and made him vulnerable in the Senate, so when his consulship ended, he left Rome for several years as tempers cooled.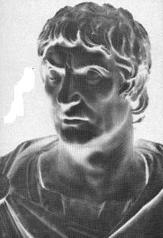 And where, during all of this, was Sulla?

He had continued to distinguish himself as a general, serving again under Marius in the Cimbrian War, and was then sent east to be military governor of the province of Cilicia in modern Turkey, where he won a great victory in battle against the king of Armenia. While in Cilicia, a Chaldean seer told Sulla that he was meant to be the greatest of all the Romans. Sulla knew that, for this prophecy to be fulfilled, he would have to oppose Marius, which he was all too willing to do. Sulla was an arch-conservative, convinced that Marius's populist legislation had weakened the Senate and order of the Republic. (There was still the smoldering rivalry over who was the greater general.) On his return to Rome, he threw his full support to the Optimates against his former commander.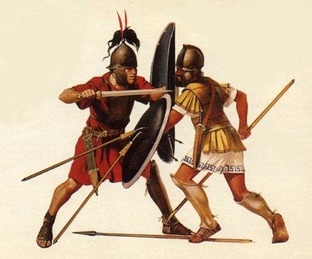 Before any sparks could fly between the two rivals, a new conflagration flared up. In 91 B.C. yet another progressive politician, Marcus Livius Drusus, was murdered by Senate elites for trying to fulfill another Gracchian promise, the extension of Roman citizenship to all Italians. At this, most of Rome's allies revolted against them in a delightful-sounding event called the Social War. (Socii = "allies" in Latin.) This was every bit the existential threat to Rome that the Cimbrian War had been, requiring the Senate to marshal all of its assets against it. Marius was made co-commander of Rome's forces in the north, while Sulla was appointed co-commander in the south. For the first time, Marius failed to distinguish himself in battle, and was forced to retire in ill health (he was closing on 70 years old). Sulla, on the other hand, performed brilliantly, capturing a key enemy city and rescuing another Roman legion in dire straits. He was presented with Rome's highest military honors, and elected consul in 88 B.C. Yet the Social War did not conclude in military victory, but with the Romans capitulating to its allies, granting them the citizenship they had coveted. This was a move that no doubt stuck deep in Sulla's craw.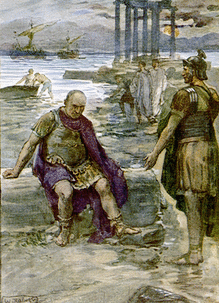 Rome had just survived another major war. What do you think it did next? Started another one, of course. The eastern king Mithridates of Pontus had invaded Roman territory in Turkey, and the Senate selected Sulla to command the war against him. But Marius, deeply resentful of Sulla overshadowing him in the last war, bribed a tribune to block Sulla's appointment, and to appoint Marius as commander in his place. Sulla was in the midst of preparing his armies when the word came down from Rome, and he subsequently blew his stack. First, he had his men stone the Senate messengers. Second, he issued an order that had never been given to a Roman army in its history: to march on the city of Rome. Ironically, it was Marius's reorganization of the army that facilitated this action. This was the first-ever revolt of a Roman general against the Senate: it would not be the last.

Marius scrambled to organize a defense, slapping together a force of gladiators to defend the city. Sulla's legions easily destroyed them, and Marius barely escaped with his life, fleeing to Carthage. Sulla had him declared an enemy of the state, executed several of his friends, then marched off to fight in the east.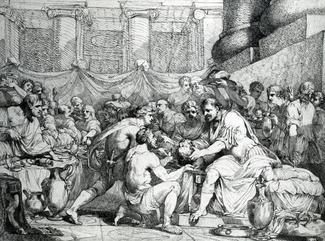 If Sulla thought he had seen the last of Marius, he was grossly mistaken. A few months after Sulla left, Marius returned with an army and seized Rome from Sulla's supporters. The Senate elected him to his seventh and final consulship. He then launched a reign of terror, slaughtering Sulla's friends, opposition leaders and anyone who looked at him cross-eyed. (One of his victims, Marcus Antonius, was the grandfather of Mark Antony.) Paranoid, raging and quite possibly demented, Marius painted the streets of Rome with blood before dying suddenly two weeks into his reign.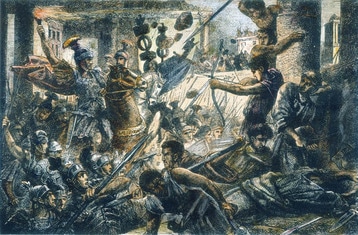 Marius's allies governed Rome (ineptly) for the next four years. Sulla, seemingly in no hurry to exact his revenge, continued the war against Mithridates to eventual victory. The Marian faction sent two generals to (ineptly) relieve Sulla of command. Sulla convinced most of their soldiers to desert to him, and defeated them in battle. After his chief Marian opponent in Rome (ineptly) allowed himself to be murdered by his own legions, Sulla invaded Italy and marched on Rome for the second time. Battles raged across the peninsula, with Sulla winning victory after victory against his (generally inept) opposition. Slaughter spiraled out of control on each side as the Marians and the Sullans purged the territory under their rule of suspected traitors.

On November 1, 82 B.C., the two factions clashed outside of Rome in the titanic Battle of the Colline Gate. Sulla was hard pressed, with his men literally fighting with one of their flanks against the city wall, but ultimately, his army broke the Marian forces. Over 50,000 men were killed in the fight. Sulla emerged as the sole master of Rome.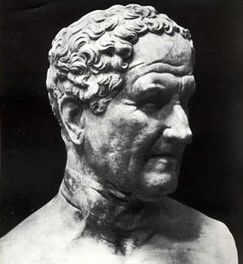 And that was the end of the Republic, right? No, actually. Yes, Sulla forced the Senate to declare him dictator. Yes, he revoked many of the Gracchian reforms, gutted the office of tribune through which Marius had passed most of them, and strengthened the power of the Senate at the expense of the tribunes and the courts. Yes, he made it illegal for tribunes to hold higher office. Yes, he issued "proscriptions" that resulted in the execution of over 9,000 people. Yes, he seized the wealth and property of the dead to enrich himself and protect against any future retribution. And yes, he forbade the sons and grandsons of his executed enemies from holding political office. But he also laid in a system of government that strictly prevented anyone else from doing exactly what he had done to seize power. After a year of dictatorship, Sulla relinquished the title, disbanded his armies, and rejoined the Senate. Convinced he had set things right, he retired a few years later, dying at the age of 60 from a ruptured ulcer, possibly brought on by excessive drinking. His epitaph pretty much summed up the man: "No friend ever served me, and no enemy ever wronged me, whom I have not repaid in full."
And so we're back to the status quo ante of 133 B.C.: the Senate is in its heaven, all is right with the world. Or it would be, if anyone was naive enough to believe the genie Marius and Sulla unleashed could be so easily crammed back into the bottle. The rule of law had proven to be fragile, the will to hold to it weak and growing weaker. They had shown what ambitious men could do, and very soon, Rome would see even worse from these three stooges:
| | | |
| --- | --- | --- |
| Hellooo... | Hellooo... | Hellooooooooooo! |
NEXT: NOBODY'S RIGHT IF EVERYBODY'S WRONG