PART IX: THE HAIRY MAN TAKES IT ALL
​In the last segment, it was 48 B.C. Caesar was on his way to Greece, in hot pursuit of Pompey the Great and his enemies in the Senate. Caesar had displayed some incredible chutzpah so far, winning hand after hand in this game of poker mostly through elaborate bluffing. However, his tricks were running out, his moves were becoming more predictable, and the risks were becoming greater and greater with each new confrontation.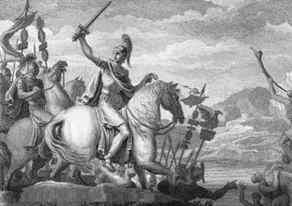 ​Caesar's army clashed with Pompey first at Dyrrachium in Epirus, and was very nearly destroyed. Pompey finally realized that he had more troops than Caesar (outnumbering him two to one), and did his level best to trap his adversary and nearly overwhelm him. He delivered the dictator his first tactical defeat, but failed to capitalize on it by moving too slowly to pursue Caesar as he retreated. Caesar managed to escape to fight another day.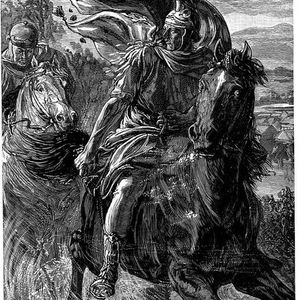 That day came on the plain of Pharsalus in Thessaly. Caesar was still badly outnumbered by Pompey, and his troops were in a state of low morale and exhaustion. Yet Pompey seemed terminally afflicted with indecision and doubt, partly inflicted by Caesar's veneer of invulnerability and partly from all of the contradicting advice he was getting from his Senate allies. He did not order a charge against Caesar's forces, but waited defensively as Caesar covered the distance between the two armies and initiated the first attack. Had Pompey gone on the offensive, it is possible he could have broken Caesar's precariously thin battle lines and won the day, but by not taking the initiative, he let Caesar establish the terms of battle. Through skillful placement of his best troops and the use of subterfuge and surprise, Caesar routed Pompey's cavalry and smashed his left wing, then aggressively pursued his army as it turned to flee.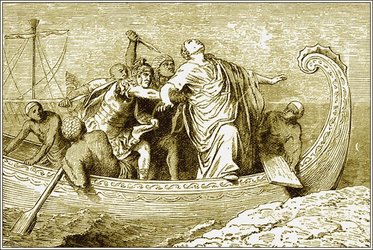 ​Pompey threw off his general's cloak and fled the field, soon quitting Greece altogether. He sailed to Egypt, hoping to find refuge with the family of his old ally, Ptolemy XII, as well as a new base from which to recruit. But the 13-year-old Ptolemy XIII now ruled Egypt, and he felt it more prudent to acquiesce to a conquering enemy than to defend a defeated friend. Pompey was stabbed to death and beheaded by a Roman mercenary, one of his own former soldiers, as he was stepping onto the shore.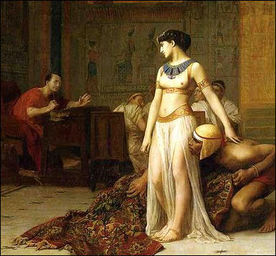 Pursuing Pompey to Egypt, Caesar was enraged to discover Ptolemy had murdered him, which may have influenced him to to take sides in a civil war against the boy-king. Of course, the fact that Ptolemy's rival was the crafty, charismatic and charming Cleopatra VII likely enticed the old goat as well. (The story goes that she had her servants smuggle her into Caesar's quarters rolled in a carpet, and he then proceeded to...unroll...her.)

​Once again, Caesar waded into circumstances that threatened to overwhelm him, only to triumph by the force of sheer ballsiness, crushing Ptolemy's forces and setting the young Cleopatra on the throne as Egypt's queen and Rome's client. Notably, their infant son, Caesarion, was next in line to the throne.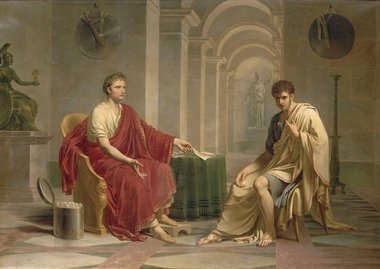 Meanwhile, back in Rome, Mark Antony, the young rapscallion who represented Caesar's interests so poorly to the Senate, was now continuing his losing streak. Antony was a skilled soldier and a competent commander in the field, but he was no Caesar in the political arena. Lacking any real interest in winning friends and influencing people, he vetoed popular legislation (including a debt forgiveness bill that would have benefitted Caesar's own troops) and picked personal fights with lawmakers, including a tribune named Dolabella who he suspected had slept with his wife. This escalated into open conflict, with Dolabella seizing the Forum and Antony unleashing the troops on him and his supporters, creating so much chaos that Caesar had to pause the pursuit of his enemies to return and restore order. This likely created a rift between Caesar and his lieutenant that sowed the seeds for later discord, but we are getting ahead of ourselves.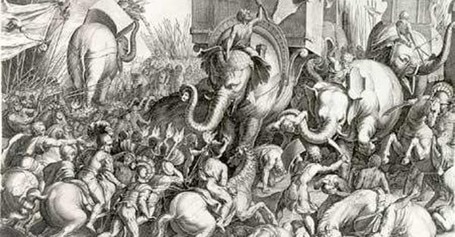 The next three years were a wild race around the Mediterranean for Caesar. He chased his Senatorial enemies to every corner of the compass, swatting King Pharnaces of Pontus like a fly and conquering northern Asia Minor in a war so brief that it produced his famously glib phrase "Veni, vidi, vici" (I came, I saw, I conquered). Caesar raced to North Africa next, trouncing Marcus Porcius Cato and his phalanx of elephants at Thapsus and biting off Numidia as a Roman territory.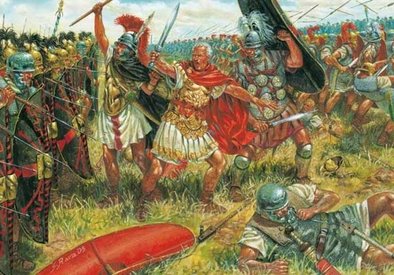 It was in Spain that Caesar's luck nearly ran out. At Munda in 45 B.C., he faced off against Pompey's sons Gnaeus and Sextus. Gnaeus was a significantly more aggressive general than his father, and his troops much more desperate; no trickery or bluff would help Caesar prevail this time. Munda was a bloody slugfest, an eight-hour pushing match that included Caesar and generals on both sides fighting in the ranks with their troops. Tens of thousands of Romans died in the onslaught. Caesar, much less glibly this time, said of the battle that he had fought many times for victory, but at Munda he had to fight for his life.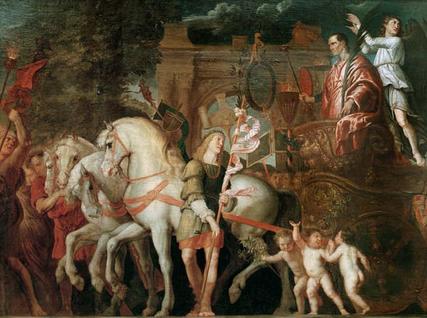 And yet, ballsiness once again carried the day. Caesar out-pushed Gnaeus's forces, forcing him and Sextus to flee, Gnaeus was captured and executed, while Sextus escaped. Nonetheless, Pompeian resistance was broken, and the civil war was over. Caesar returned to Rome to celebrate a quadruple triumph (Gaul, Egypt, Asia, Africa). An exhausted, cowed and compliant Senate appointed him dictator for ten years and then in perpetuum, effectively for life. Crapulent with success, Caesar went about remaking the Roman world in his image, revising the calendar (Julian, for those of you wondering), getting a month renamed in his honor (do I need to say which one?) and prepping for the hardest sell of his life: convincing the Romans to declare him a king.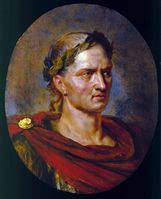 Caesar also made plans for one last flourish of military glory: the conquest of the Parthian Empire. This was purportedly to "avenge" Crassus's completely justified beheading. "Invasion Tour 44" planned to sweep the entire Middle East (and possibly India?) into the Roman dominions, then turn north and west to conquer the rising kingdom of Dacia and environs in-between, leaving time for lunch and a relaxing bath before returning to Rome and a new golden age. Caesar would finally surpass all other conquerors, including his idol Alexander, and unite the known world under the rule of a god-king.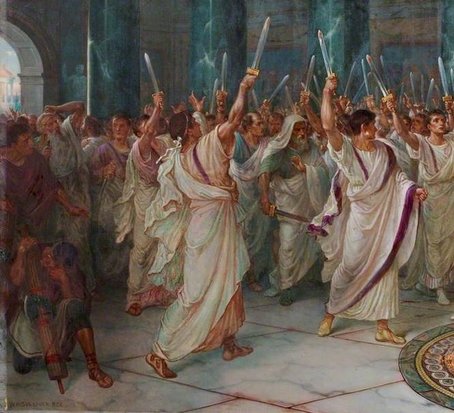 This undertaking was to begin on March 18, 44 B.C.


Barring any complications, of course…

NEXT: A HAIRY MAN FALLS, AND AN EMPIRE RISES