PART XII: HERE WAS A CAESAR; WHEN COMES SUCH ANOTHER?
Gaius Octavius was the son of Julius Caesar's niece, Atia. His father died when he was four years old, and the boy spent the next seven years in the care of his grandmother, Julia. It was likely at Julia's funeral in 52 B.C., where Octavius read her eulogy, that his great-uncle Julius first noticed him. Their relationship grew stronger in 46 B.C., when the 17-year-old braved a shipwreck and crossed enemy territory to join Caesar's army in Spain. He clearly left an impression on the dictator, who next sent him to Illyria for military training, ostensibly to join Caesar on his coming Parthian campaign. However, it was in the midst of this training that Octavius learned of Caesar's murder, and, more shockingly, of his adoption as Caesar's heir.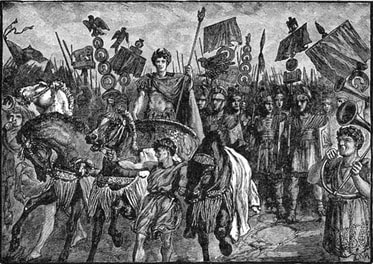 Octavius officially changed his name to Gaius Julius Caesar Octavianus ("Caesar, formerly known as Octavius") and leveraged the name for all it was worth - and it was worth a lot. Arriving in Italy in May, 44 B.C., he drew Caesar's veteran soldiers to him in a trickle that soon became a flood. He challenged Mark Antony for control of Caesar's vast Parthian war chest, a move that encouraged Antony's enemies in the Senate to champion the young Octavian as a counterbalance to Caesar's increasingly autocratic former lieutenant. It emboldened Cicero to rail against Antony as a virtual criminal in a series of speeches called the Philippics. When Antony left Rome to make war on one of Caesar's assassins, Decimus Brutus, in Cisalpine Gaul, the Senate seized the opportunity to declare him an enemy of the state. They invested Octavian, along with the consuls Hirtius and Pansa, with legions to relieve Decimus and destroy Antony.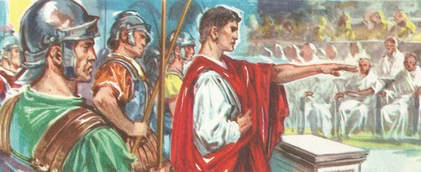 The Senatorial forces clashed with Antony at Mutina, where Antony was besieging Decimus. Antony was soundly defeated and forced to flee to Gaul, but in the course of the battle, Hirtius and Pansa were both killed. This left the 20-year-old Octavian in sole command of the army. It was at this point that the young man demonstrated just how much like his great-uncle he really was. Instead of turning command over to Decimus, who was senior to him, Octavian declared he had no interest in aiding one of Caesar's murderers. Decimus's legions - who had formerly served Caesar - then deserted him overnight for Octavian. In a final move that gobsmacked the Senate, Octavian made peace with Antony, then common cause with him. Decimus tried to flee, but was captured and executed. Together, they marched on Rome, and forced the Senate to surrender power into their hands.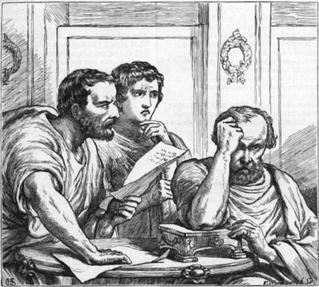 Octavian, Antony and another general of Caesar, Marcus Aemilius Lepidus, formed a coalition known as the Second Triumvirate, after the previous one created by Caesar, Pompey and Crassus. The Triumvirate then used this power, ostensibly at Antony's insistence but with full compliance of all three, to launch a bloody purge of the Senate, liquidating 300 senators and confiscating their property. (This included Antony's bitter enemy Cicero.) Following this, they moved to crush Brutus and Cassius's forces at the Battle of Philippi.
Next, they divided control of the empire, with Octavian taking the west, Antony the east. Lepidus, who was by far the junior partner, got the short end of the stick, receiving nominal control of Africa. In reality, the empire was divided between the heir of Caesar and his former lieutenant, and the hot war between them would subside into a simmering cold war that would last for the next eleven years.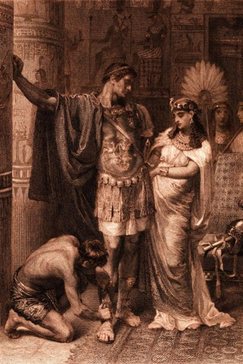 On the face of it, it was Antony who got the better part of the deal. The west was a poorer, less-developed region, with a number of loose ends that remained to tie up from the civil wars. Octavian was left to deal with a sullen, angry Senate, a populace enraged by his land appropriations for settlement of his troops, and an at-large son of Pompey (the aforementioned Sextus), now turned to piracy and strangling Rome's grain supply. He even had to stamp out a rebellion mounted by Antony's wife and brother!

Antony, on the other hand, inherited the wealthy, cosmopolitan east, where kings were worshiped as gods and cities shone with gold, marble and silk. Most of all, he inherited Caesar's strategic and romantic alliance with Egypt's Queen Cleopatra, about which much ink has been spilled in prose and poetry both high and low. From his base in Alexandria, Antony could rely on his lover's support militarily and financially, which he intended to use to achieve the one goal that had escaped Julius Caesar: the conquest of Parthia. With this new glory, he was certain to eclipse his younger rival and wrest total control of Rome's destiny from his hands.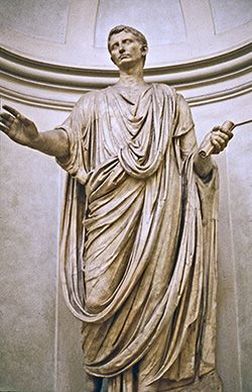 And yet, this was not to be. From his moment of brilliance at Caesar's funeral, Antony was a figure on the wane. Whether it was the riches of the east dulling his senses, his persistent inferiority to Octavian as a grand strategist, or his utter political tone-deafness, Antony blundered time and time again in his endeavors, giving his rival advantage after tactical advantage. His invasion of Parthia was a disaster almost on par with that of Crassus, the saving grace being that he did not share Crassus's fate. Meanwhile, the revolt of his family members in Italy tarnished his star further, while Octavian's rose with his triumph over the pirate Sextus Pompey. Antony attempted to patch the breach with his rival, taking Octavian's sister Octavia as his wife. Ultimately, however, he decided to cast his lot with Cleopatra, abandoning Octavia in Athens and rejoining the queen in Egypt. Octavian made great political hay out of this spurning, particularly after he seized Antony's will from the Temple of the Vestals. The will reportedly promised to cede Roman territory to Egypt, and to name Antony's children with Cleopatra as its rulers. Painting him as a scoundrel who had forsaken Rome for a foreign queen, he persuaded the Senate to revoke Antony's consular powers and declared war on him in 32 B.C.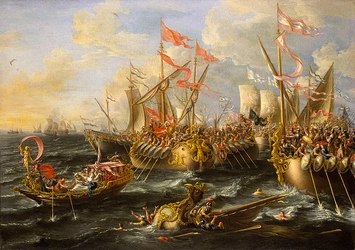 The final conflict between Octavian and Antony came at Actium in Greece in September, 31 B.C., and was over almost before it started. Octavian's ships slipped across the Adriatic Sea before Antony could stop them and cut off his army in Greece from their supply lines from Egypt. He landed his army across the Bay of Actium from the Antonian forces, placed a blockade on the entrance of the bay, and waited. Eventually, facing supply shortages and daily desertions, Antony made an attempt to run the blockade with his fleet. The ensuing sea battle was short and one-sided. Plutarch said that Antony earned ignominy by abandoning his fleet and chasing Cleopatra's ship as it cut and ran, but there was likely little else he could do. His land army surrendered, and less than a year later, Antony and Cleopatra were dead by their own hands.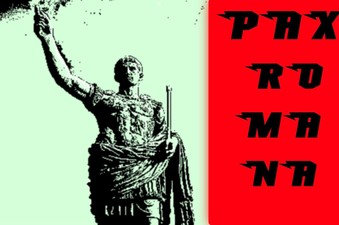 The 500-year Roman Republic had breathed its last. For the first time since Tarquin the Proud, the reins of power rested in the hands of one man: Caesar Octavian, who after 27 B.C. would be known as Caesar Augustus, the first Roman emperor. This consolidation would be disguised for a time in a Republican package, with control appearing to be returned to the Senate, but with each successor to Augustus, this facade would slip, until rule was openly autocratic. Sadly, by this point, there were few who remembered or cared for what had been lost.
NEXT: PAST AS PROLOGUE?