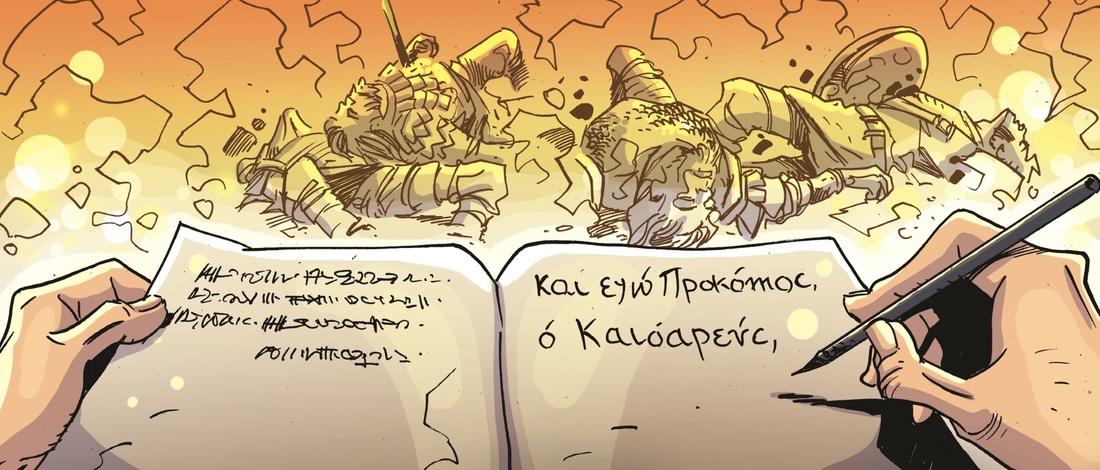 Procopius demonstrates the Amiculus method of lettering: in barely-intelligible Greek by the light of a pile of flaming corpses. Truly, a lost art.
Happy March, Amiculi!
The next few posts will be shorter status updates proceeding to the debut of Amiculus at
SPACE
. In this one, I'm pleased to announce that lettering for the preview volume has been completed! No creative elements now remain between this book and its upcoming limited print run.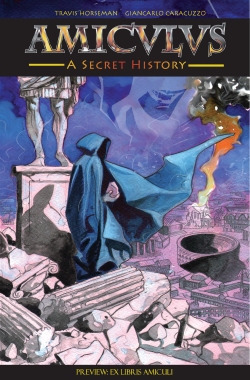 If you haven't had the opportunity to peruse the
SPACE
website, there's a
brief synopsis of the Amiculus preview
there as a premiere comic. Check it out, and while you're there, familiarize yourself with a few of the
other great books on display
there, by creators ranging from neophytes to seasoned pros. It's a fantastic indy print expo, with some real gems of art and storytelling.
Salvete!