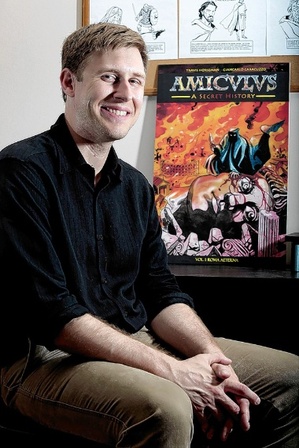 I am savagely unphotogenic. Art looks good, though!
I am pre-empting this week's behind-the-scenes character study for this: a
feature article on Amiculus
in one of my hometown newspapers. Check it out: it's a really good overview of the idea, history of the project and the places it's going!
Next week: Odoacer, king of the barbarians and Orestes's sworn enemy. You will see his history, the unlikely connection between him and Orestes, and his violent end, plus the influences that went into his character.