Amiculus: Volume III will debut on Amazon on Saturday, September 23!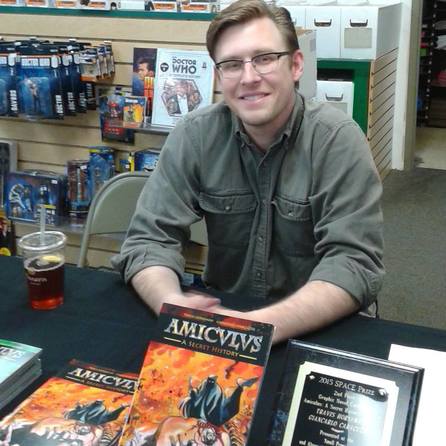 Come visit me at Laughing Ogre in Columbus, OH for my Volume III signing on September 23!
THE BOOKS OF AMICULUS:

Preview: Ex Libris Amiculi ("From the Books of Amiculus") - a 20-page preview book to the series (released April 12, 2014)
Volume One: Roma Aeterna ("Eternal Rome") - released February 28, 2015
Volume Two: Flagellum Dei ("Scourge of God") - released April 10, 2016
Volume Three: Damnatio Historiae ("Damnation of History") - to be released September 23, 2017
The Amiculus Omnibus: Release date TBA


Trailers for Amiculus: Volumes I & II
---
SAMPLE THE AMICULUS
​PREVIEW SCRIPT HERE!
PRAISE FOR AMICULUS: A SECRET HISTORY