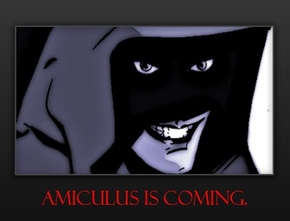 The Kickstarter begins 7/22/2013.
While we wait for the Kickstarter madness to begin a week from now, I thought I'd provide you with a view of the skeleton beneath this meaty project: a preview of the script. I'm thinking of offering the script as an incentive for certain backer levels, and I thought it'd be cool to see what people thought of that.
Here's a
link
to the first seven script pages of Volume One. I try to create a pretty vivid image on the page; if it does not satisfy in the same way that Giancarlo's great art does, take another look at his work in the gallery and try to picture it when reading these pages. I find it makes a difference.