Happy height of spring to you all, Amiculi!

There are a number of exciting developments of late. First of all, here are the FIRST of many new inked pages from Amiculus, Volume III: Damnatio Historiae:
Loo
k for a LOT more pages li
ke these soon, with color even! Many of these images will also appear in the new trailer for Volume III, which we'll be spending the summer making.
Also, Amiculus will make his next appearance in a show next Saturday, June 4. Look for him at Tri-State Comic Con
(TriCon)
in Huntington, West Virginia!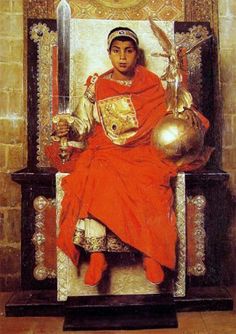 My apologies for the brevity of this post. Next time, Roman Debauchery Fun Facts will be back to address the question: What actually happened to Romulus Augustulus? We'll loo at how the sparse history dealt with the subject, and how popular entertainment has embellished it over the centuries.

More to come!