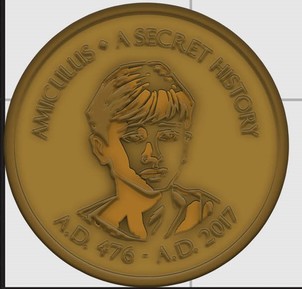 OK, so it's been a good long time since I've posted on the blog, and there's been a good reason for this! Namely, with my Kickstarter posts, facebook page and newsletter, a lot of you are getting duplicated messages. So Let me start off with a quick recap of the campaign and get to some new stuff!

First, the campaign succeeded on October 15, so this arc of the Amiculus series will be brought to its thunderous conclusion! Hooray! I say "This arc" because I have plans for future books involving this character, although it may be a minute before I get to those. This arc will draw to a close in the spring - summer of 2017 with the publication of Volume III, to be followed at some point in the indeterminate future by an Omnibus version containing the entire trilogy! Below are some of the first pages from Volume III: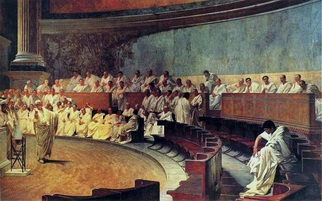 The next bit of news is that I plan to devote the next several entries to a Roman Debauchery Fun Fact Series on a subject somewhat inspired by recent events but totally (TOTALLY) unrelated: The Decline and Fall of the Roman Republic. This was a fascinating period in Roman history where the representative governing system of Rome that had worked for 300 years began to break down, resulting in widespread income inequality, a shrinking middle class, intractable political gridlock, massive social strife, and ultimately open civil war between ambitious autocrats. All of this, ironically, generated out of one of Rome's greatest moments of triumph.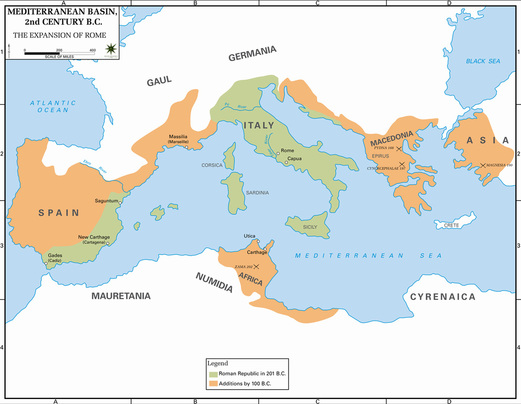 Look for the introduction to this series to come sometime in early-mid December. It will offer background to the crises that made Rome ungovernable by its Senate, and paved the way for one-man rule. I leave you for now with the map at left of the Roman Empire before it was officially an empire, in the 2nd century B.C. It offers some clues as to why, even as Rome rose to supremacy, its representative government began to suffer under the strain.




Postea continuendum...